March 2017 - Black Box Network Services EMEA announced today a new partnership with Netscout, a leading provider of network test equipment and business intelligence solutions.
Black Box Network Services, a global technology provider dedicated to designing, sourcing, implementing and maintaining today's complex communications solutions, has been appointed by Netscout as a key distribution partner to deliver its Handheld Network Tools (HNT) suite of products to the UK market. The new partnership will bring the combined expertise and technical knowledge of Netscout and Black Box to customers throughout the UK.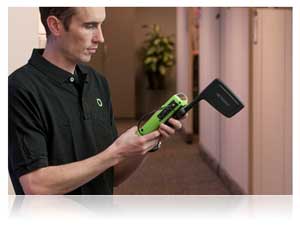 David Long, Black Box Director of Sales for UK & Ireland commented "With the increasing complexity of planning, deploying and supporting complex wired and wireless networks across multiple sites the Netscout range of products allows Black Box and our customers to quickly diagnose and maintain network performance. With the Netscout HNT tool set Black Box can offer portable, comprehensive network diagnostic technology to customers whatever their budget and application requirements might be."
The market for handheld network analysers is predicted to grow substantially in the next few years due to evolving technologies and the demand for bandwidth hungry applications such as video-conferencing, faster connectivity for e-commerce, and multimedia.
"The agreement with Black Box is key in Netscout's growth plan" said Kevin Astill, UK Channel Director, "Working together we are well positioned to add real value to the channel, and we are pleased to have Black Box as our distribution partner for our range of optical, copper and wireless test equipment."
About Black Box
Black Box is an ISO 9001 certified leading technology solutions provider that helps customers build, manage, optimise, and secure their professional audio/video, signal distribution, and digital signage networks. The company has been recognised with numerous awards for quality, service, and innovation. Black Box holds one of the broadest partner portfolios in the industry. Through this achievement, Black Box is able to provide unbiased solution recommendations for partner platforms which best meets the needs of our customers.
Netscout Systems Inc. is a leading provider of business assurance – a powerful combination of service assurance, cybersecurity, and business intelligence solutions – for today's most demanding service provider, enterprise and government networks. Netscout's Adaptive Service Intelligence (ASI) technology continuously monitors the service delivery environment to identify performance issues and provides insight into network-based security threats, helping teams to quickly resolve issues that can cause business disruptions or impact user experience. Netscout delivers unmatched service visibility and protects the digital infrastructure that supports our connected world.
Press contact:Black Box Network Services EMEA
Gail McKenna, telephone +44 28 9442 8325,
e-mail Gail.McKenna@blackbox.com, website: www.blackbox.eu